About Us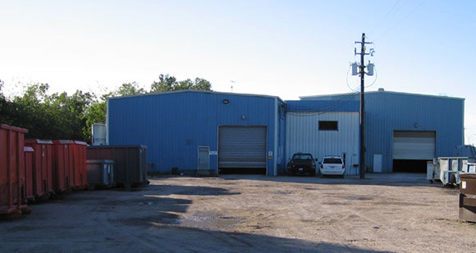 Domatex was founded in 1987 by Danny Doron who is a second-generation metal fabricator and manufacturer. From it's humble beginning in a small facilities in the Houston's Heights area, Domatex grew very fast and became known for its quality products and excellent customer service.
Click here to see a map of our location or find directions to our facility.
Today, Domatex calls a 37,500 sq ft facility its home. It has almost 3 acres surrounding the facility, used for inventory of containers, trailers and hoppers. The facility is conveniently located next to all major highways surrounding Houston. To see a map of our location click here.
Domatex is proud to serve not only customers from Texas but companies all over the United States and abroad. As Mr. Doron is often quoted :"It takes a family to build a business such as this. People who you know and trust, people who will give the business everything they've got. "At Domatex, all employees are regarded as a part of the family and all join in the effort to insure that every customer is a satisfied customer.
The meaning of our name: 'Doma' means home in Latin and 'Tex' stands for Texas.